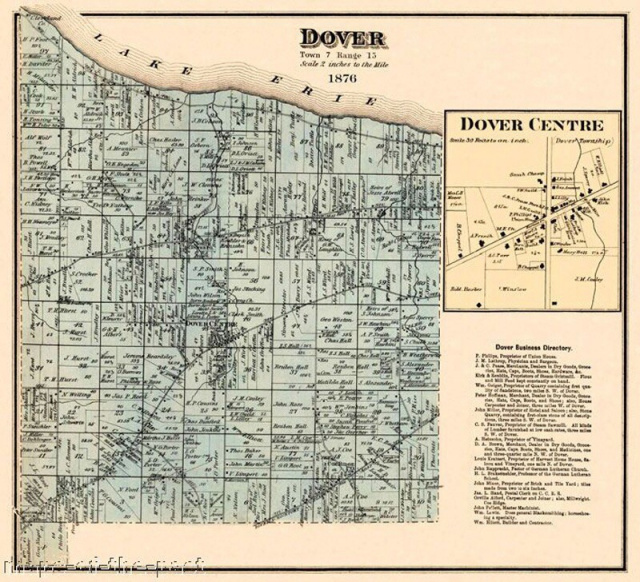 http://history.westlakelibrary.org/
Click the link above to visit the Porter Library photos.
Westlake's beginnings date back to October 10, 1810, when two families arrived to set up homesteads in Township 7, Range 15, of the recently platted Connecticut Western Reserve. Joseph and Lydia Cahoon and Asahel and Rebecca Porter set the example for many New Englanders who followed them. Two years after their arrival, the Township of Dover was established, with Lake Erie as its northern boundary. Other early settlers included Philo Taylor, and the Hurst, Clemens, Crocker and Sperry families. Many of today's streets and buildings are named for these pioneers.
These homesteaders cleared the township's dense forests to plant crops and provide pasture for raising horses, cattle and sheep. Waterpower from area creeks ran sawmills and gristmills. The area that is now the intersection of Dover Center and Center Ridge Roads was the geographical and historical center of activity. Located in this area was the Dover Blast Furnace, which made pig iron from bog ore and operated for more than 10 years until it burned down in 1844.
Agriculture in Dover Township evolved into the raising of grain, small fruit and grapes. The Nickel Plate Railroad was established in 1881, and toward the latter part of the 19th century, the township was the second largest shipping point for grapes in the United States.